BMZ IN THE MEDIA
The BMZ Group enjoys a high media presence and is regularly represented in national as well as international formats. In our news section you will find the latest company news, press releases and informative video contributions. Stay up to date with the BMZ Newsletter, which reports monthly on industry events!
PRESS CONTACT
Christiane Landgraf
Zeche Gustav 1
63791 Karlstein am Main
Would you like to receive the latest press releases from BMZ GmbH? Then simply send us your contact details by e-mail to christiane.landgraf@bmz-group.com. We are happy to include you in our distribution list.
THE LATEST PRESS RELEASES
NEW BMZ SUBSIDARY ESTABLISHED IN UK
The BMZ Group, a leading manufacturer of cross-industry lithium-ion battery systems in Europe for more than 25 years, is opening a UK sales office in Cambridge. This target market was already a strong focus in the past, as more and more large customers from the UK had requested the innovative battery solutions of the BMZ Group. With the new company, further growth and more extensive local support can be provided.
APA GMBH FROM ALZENAU BECAME PART OF THE BMZ GROUP AND WILL DRIVE AUTOMATION IN THE BATTERY SECTOR IN THE FUTURE
At the beginning of the year, the BMZ Group based in Karlstein am Main, innovation driver and leading manufacturer of lithium-ion battery systems, took over APA GmbH Anlagen- und Produktionsmaschinenbau from Alzenau, which had been in self-administration proceedings since the beginning of August. APA had been a system supplier of production equipment, designer and manufacturer of fully and semi-automatic assembly, processing and testing equipment on behalf of customers for many years, but suffered a significant drop in orders due to the effects of the corona pandemic in 2020 and finally filed an application with the Aschaffenburg District Court. Under the umbrella of the BMZ Group, which is strongly positioned in the battery market, automation systems and solutions for use in battery production will be developed in future.
KION BATTERY SYSTEMS STARTS PRODUCTION OF LITHIUM-ION BATTERIES
KION Battery Systems (KBS), a joint venture between intralogistics provider KION GROUP AG and battery manufacturer BMZ Holding GmbH, has started production of lithium-ion batteries for industrial trucks. In the summer of 2019, the two companies announced a strategic partnership and the establishment of their own production facility in Karlstein am Main, where the BMZ Group is headquartered.
LOGISTICS CENTER "ZECHE GUSTAV" SETS BENCHMARK AS THE MOST INNOVATIVE AND SAFEST LI-ION/DANGEROUS GOODS WAREHOUSE
For more than 25 years, the BMZ Group has been a driver of innovation and a state-of-the-art group of companies producing battery solutions for industry and also for end users. With the construction of the logistics center, a milestone was set in terms of logistical processes, environmental protection and safety for dangerous goods. The 7,000 m² large high-bay warehouse will start operations after a short construction phase.
BMZ LAUNCHES INNOVATIVE HIGH-VOLTAGE SYSTEM
The BMZ Group, a leading manufacturer of cross-sector lithium-ion battery systems in Europe for more than 25 years, is starting the delivery of HYPERION home storage systems and is completing its product range in the "Green Energy" area with the innovative high-voltage home storage system - a modular, expandable system for the residential market on a 300 volt basis.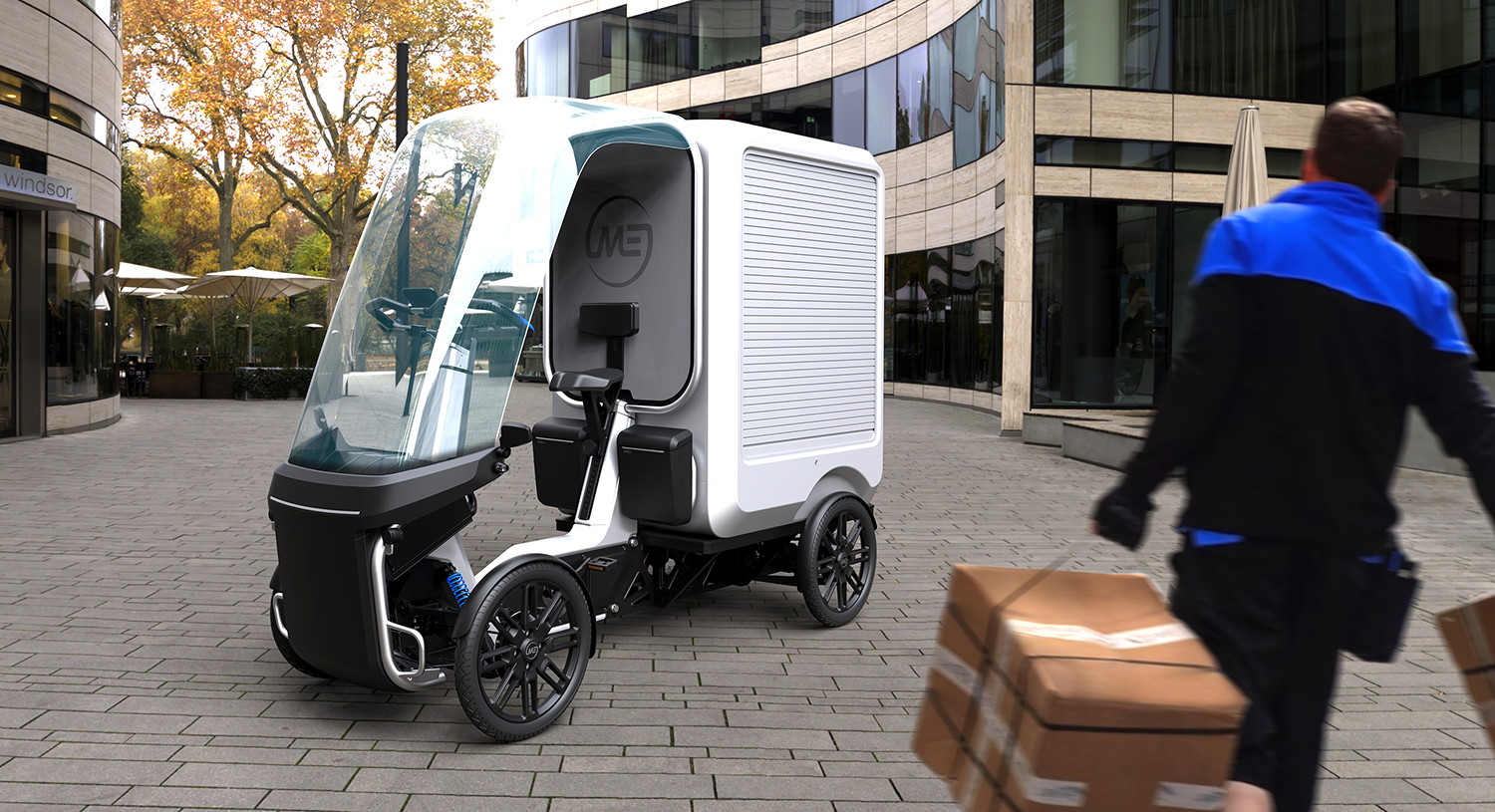 BMZ REDEFINES "PERFORMANCE" AND TAKES E-BIKE PERFORMANCE TO A NEW LEVEL WITH MORDERN TECHNOLOGY
As a global innovation driver in the battery industry and an open system provider in the e-bike market, the BMZ Group is presenting the new performance benchmark. With the BMZ V10 Intube, the engineers at the BMZ development forge have succeeded in bringing a 725Wh integral lithium-ion battery with a stylish look to series production. The currently highest capacity is accommodated in the smallest installation space - so the BMZ V10 Intube has the best power-to-weight ratio in the global market comparison with 30% more range.
SOLIDARITY IN FOCUS: LIGHT + BUILDING DELAYED DUE TO CORONAVIRUS, WILL TAKE PLACE AT THE SAME TIME AS THE 2020 BATTERY EXPERTS FORUM
The most important expert forum for the battery industry will take place at the same time as Light + Building, the world's leading trade fair for light and building technology, from 09/28-10/01/2020 in the Congress Center and Hall 6.0 on the grounds of the Messe Frankfurt. Over the years, the Battery Experts Forum has become the core event for the entire industry, and has grown its exhibition area in size due to high demand. Over 5,000 attendees are expected, as well as almost 200 international exhibitors.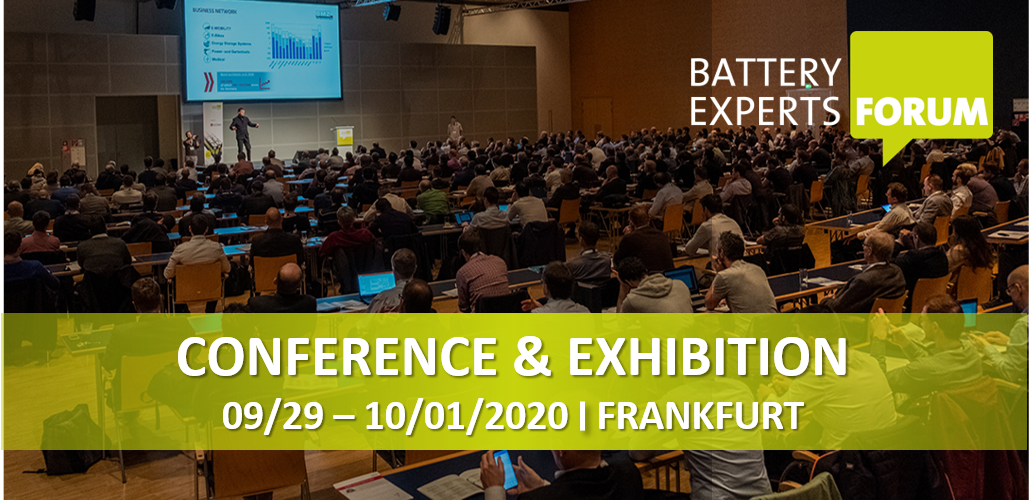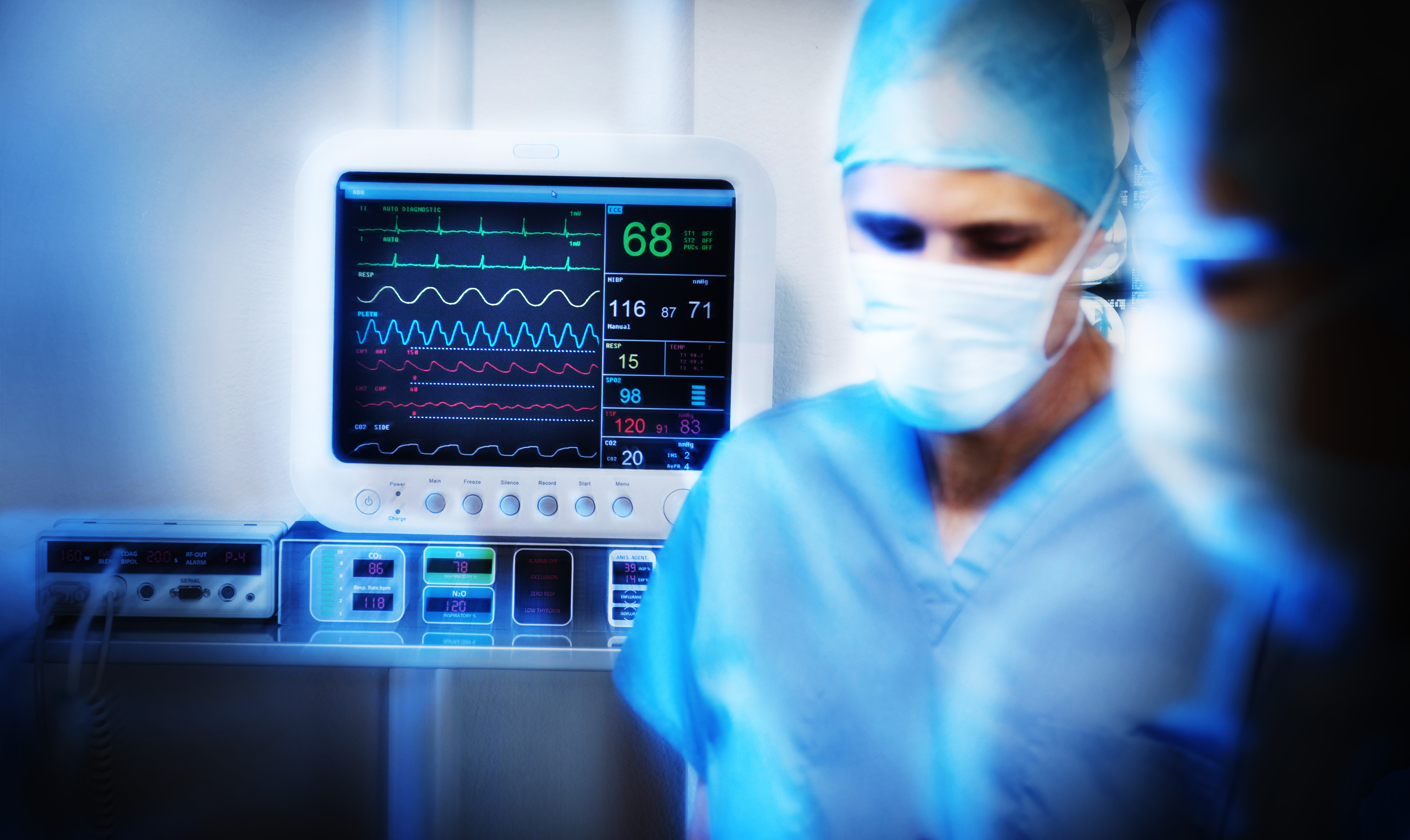 BMZ GROUP PRODUCES LI-ION BATTERIES FOR MEDICAL TECHNOLOGY - EXPLICIT MORE DEMAND FOR MEDICAL VENTILATORS TO FIGHT AGAINST CORONA
The BMZ Group, a major player on the battery market for over 25 years, is converting its production to accelerate its focus on Li-ion batteries for a wide variety of medical applications. Customers producing ventilators, in particular, have asked the company for its solidarity and support. In some cases, the volume of inquiries has risen by 50%.
BMZ SUBSIDIARY POLAND REPORTS SUCCESSFUL BUSINESS YEAR 2019
BMZ Poland, second largest production site of the international BMZ Group doubles production area and reports 10% sales growth and thereby record results for the business year 2019. The past year 2019 led to a very positive result at the Polish subsidiary BMZ Poland, particularly in terms of operating profit growth. The economic situation has become more volatile, while global growth has slowed noticeably. Despite an increasingly difficult market environment, BMZ Poland remains on its course.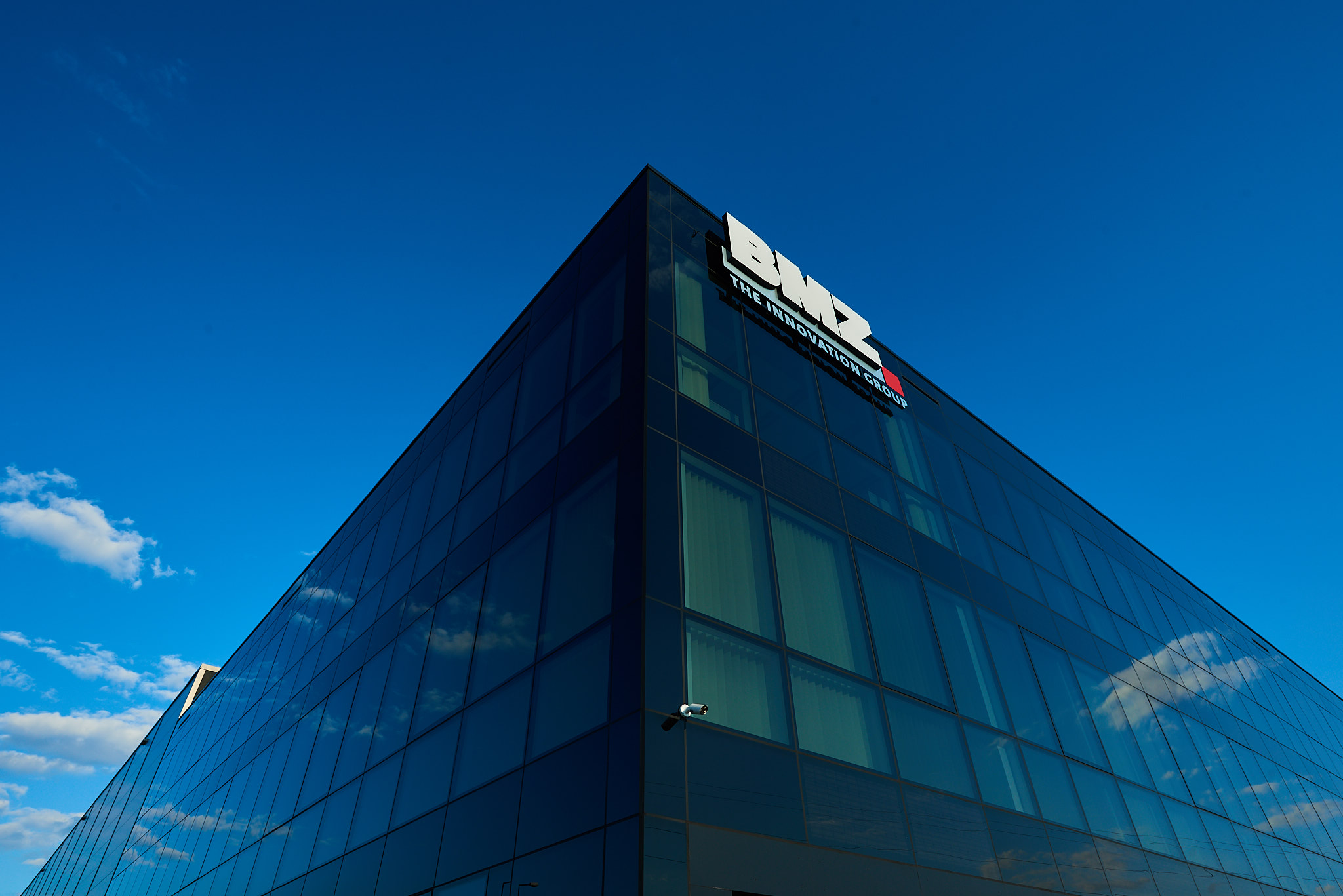 BMZ GROUP AND VDE SIGN STRATEGIC PARTNERSHIP IN THE FIELD OF BATTERY TECHNOLOGY
The BMZ Group and VDE Renewables GmbH are signing a strategic partnership to promote a European network platform dealing with battery technology. The aim is to promote and strengthen international exchange within the industry. The internationally well-established Battery Experts Forum - organised by the BMZ Group - will serve as a platform for jointly advancing the issues surrounding electrification in the future.
BMZ, HORIBA MIRA AND ZIEHL-ABEGG COLLABORATE TO DRIVE ELECTRIFICATION OF EUROPE'S BUSES
In a major step forward in the electrification of Europe's public transport networks, BMZ, HORIBA MIRA and ZIEHL-ABEGG have teamed up to offer a unique turnkey service for converting existing bus fleets to e-Buses. As part of its environmental policy to reduce CO2 emissions from public vehicles, the EU has released a new vehicle directive that mandates the percentage of buses that must be emission-free by 2025 and 2030.

V10 INTUBE - POWERFUL BATTERY REVOLUTION "MADE IN GERMANY"
The BMZ Group underlines its leading role as a global innovation driver in the battery industry. Task was to bring even greater capacity in e-bike batteries under minimal design room volume. There is talk of a 725Wh integral battery, which is housed in the smallest space in the world in comparison. Never before has a manufacturer managed to accommodate this achievement in such a compact yet stylish design. A quantum leap in the e-bikes and development basis for the next generations.
BATTERY SOLUTIONS FOR FINNISH HIGH-TECH START-UP IN THE E-BIKE DRIVE SYSTEMS SECTOR
The BMZ Group, leading manufacturer of manufacturer-independent E-bike Li-ion batteries is now launching a cooperation with Finnish start-up REVONTE. The company was founded in 2018 by Antero Jalkanen, and manufactures a new E-bike drive system with integrated continuously variable drive. The BMZ Group, which has specialised in manufacturing batteries for a wide range of industries and applications for 25 years, has also been a high-performing supplier and developer of Li-ion batteries for E-bikes for around 8 years. In addition, the BMZ Group also combines components with drive systems, ensuring smooth service from our in-house service centre, which can inspect, maintain and repair almost all manufacturers' systems thanks to our highly trained technicians. BMZ has developed a battery solution exclusively for REVONTE, and is handling customer service for the company. In addition, this strategic cooperation will help the company better cover the core European market and ensure a presence on site.
BMZ GROUP AND ACEON ENTER INTENSIVE PARTNERSHIP FOR ESS DEVICES IN THE UK
The BMZ Group, leading manufacturer of lithium-ion battery systems in Europe, is expanding its activities in the UK energy storage market. For this purpose, a very experienced partner has been gained with the AceOn Group, a dynamic organization based in Telford UK, which specializes in the research, development and manufacture of intelligent battery systems and solar products. Both companies have many years of experience in the battery business, which is also necessary for further growth in the energy storage sector.
BMZ HOLDING AND KION GROUP FOUND JOINT VENTURE FOR LITHIUM ION BATTERIES
BMZ Holding GmbH takes another major step forward on its growth and innovation path. The European leading manufacturer of lithium ion battery systems will join forces with KION GROUP AG, leading global provider of intralogistics solutions to form a joint venture under the name of KION Battery Systems GmbH. This joint venture will manufacture lithium-ion batteries for industrial trucks in the EMEA region. The two companies now signed an agreement to this effect. BMZ Holding GmbH and KION GROUP AG will each hold a 50 percent stake in the joint venture (JV). The objective of the JV is to broaden the lithium-ion product offering and to increase production capacity to best serve the rapidly growing demand for lithium-ion battery systems in the intralogistics market.