ESS CUSTOMIZED
The modular energy storage system
The BMZ group offers various memory systems, also customized for special requirements. Special approaches or exceptional methods of resolution might be worthwhile for you special applications, which can be based on existing solutions. As a company closely linked to research, we offer flexible and extensive possibilities of adjusting all of our products exactly to your requirements. Allow yourself to be inspired by our creativity and know-how.
Cluster solutions
The design of the system is based on a modular principle: Depending on the desired storage capacity, the battery modules can be adapted to the needs of the user. For the recommended configuration of the storage system, please refer to the product brochure.
We are happy to submit a customized offer for you.
ESS CUSTOMIZED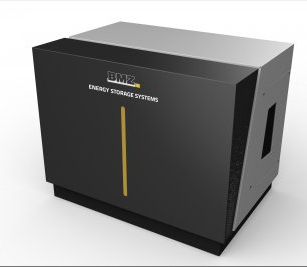 FEATURES
Innovative lithium-ion battery technology
Service life of up to 20 years
Cycle stability at high currents
Partial cyclisation possible – no memory effect
Quick charging capability: fully charged in one hour
Efficient operation through active temperature control
Safety-tested technology in accordance with the latest standards
Integrated multi-level security concept
Deep discharge protection, overcharge protection
Voltage and temperature monitoring
Charge balancing between cells (passive balancing)
Determination of the state of charge and state of health (SOC and SOH)
Development based on VDE-AR-E-2510-2, VDE-AR-E 2510-50, DIN EN 62619, UN 38.3, CE
Compatible with SMA, Sunny Island 3.0/4.4/6.0/6.0 and Studer