HIGH-TECH INNOVATIONS FOR RENOWNED BRANDS

BMZ intends to position itself as an international leader in the future market of mobile power supply on a lasting basis. And the German company has everything it takes to get there: its production processes are being optimised via innovative product ideas and systems expertise.
AUTOMATED PRODUCTION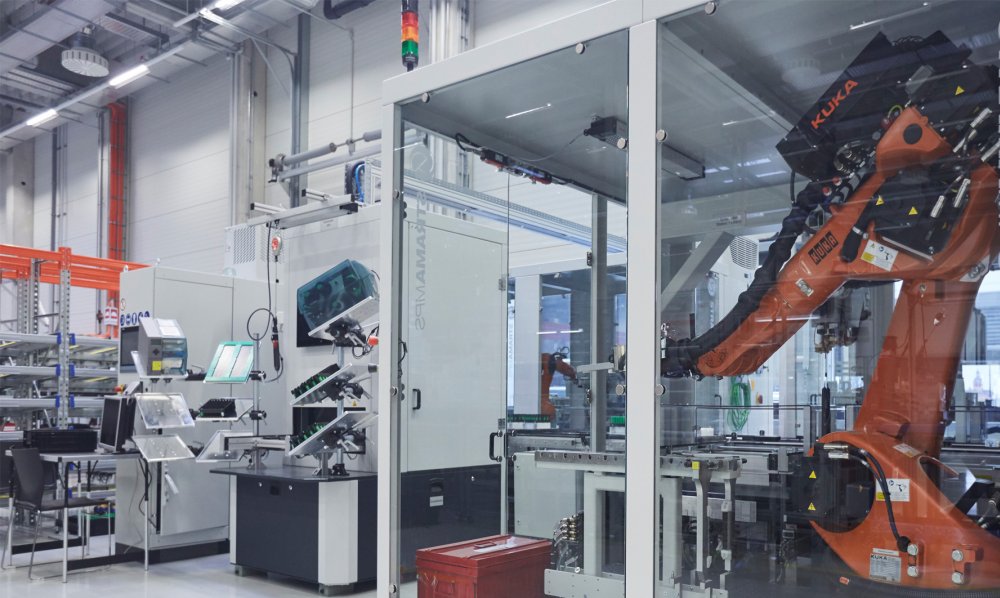 Automating the production of lithium-ion batteries paves new ways for more productivity, it increases process security and reduces labour costs. The cells for the batteries are pretested in the production line. By using the welding robot, the welding, soldering and automatic encapsulation steps at BMZ are carried out automatically.
The soldering system guarantees precise soldering with a consistent level of quality. The encapsulation unit ensures increasing productivity.
Subsequently, a final check will be carried out. Due to the automated process, the welding unit is used more efficiently. This leads to a lower "parts per million" (ppm). Parts per million is defined as the millionth part of a unit.
AUTOMATION FLEXIBILITY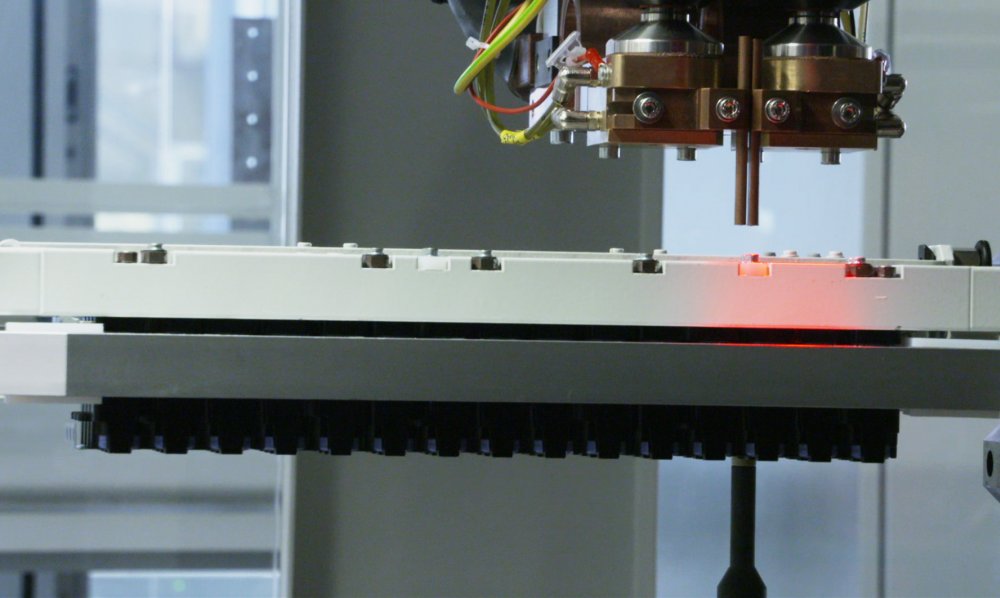 The integrated labelling of the customer-specific workpiece carriers with all relevant, individual parameters and necessary production steps guarantees a high level of safety and flexibility. Storing all data related to the battery pack from the various productions stations and unambiguously linking them with the corresponding product guarantees full traceability for each battery produced.
In the first stage of expansion, the production facility is designed for a variety of battery pack sizes in the 200 g to 3 kg weight range. This permits the production of small units for household appliances as well as large batteries for e-bikes.
Thus, above a certain output quantity, we can take advantage of the automation platform for each product
LASERWELDING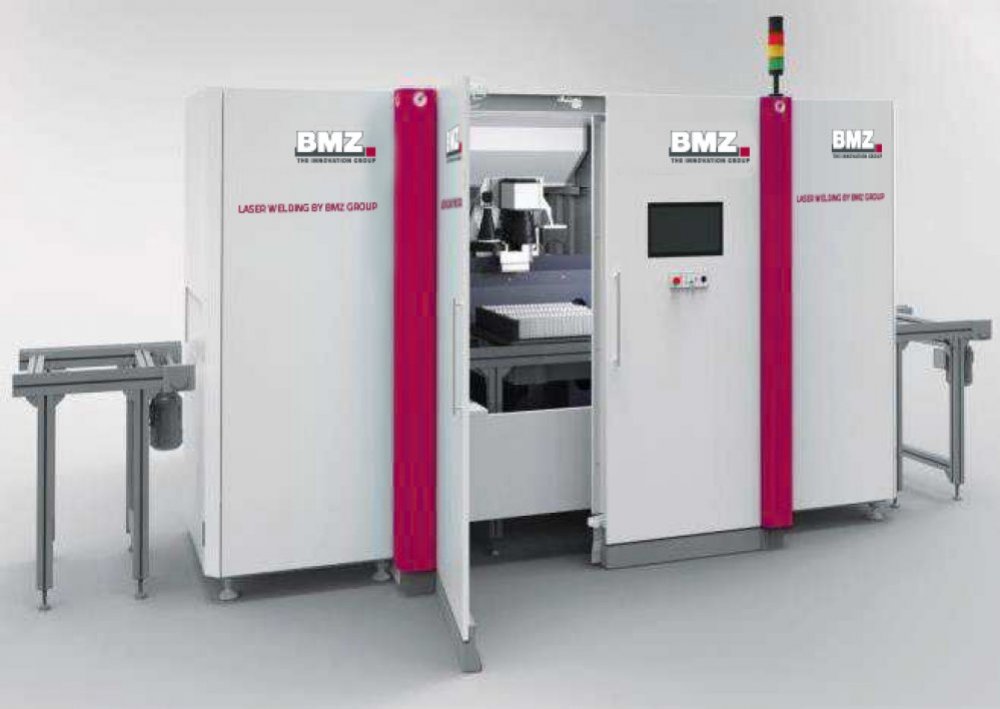 The welding of round cells has been counting for a long time to one of the core competences of the company. BMZ has extended this with the new technology of laserwelding. This ist how the increasing demand for large batteries up to 2.5 tons amongst others in for forklifts, cranes and buses in half the time, cost-effective and of high quality can be met. The method is also suitable for the production of smaller battery packs, which are installed for example in garden and power tools or in e-bikes and need high battery power.
The advantages of laser welding are high welding speeds, a high degree of automation, high process reliability and connection quality as well as extremely high dimensional accuracy and slim welds.